Trims and flashings are a necessary part of any profiled clad building and with the range and colours that are available can enhance the aesthetics of any structure.
They come in various colours and finishes to suit sheeting.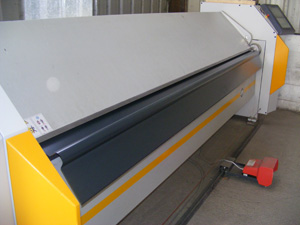 We can fold most flashing shapes to customers requirements in 3 metre lengths at short notice as well as keeping a range of simple flashings in popular colours in stock
Ridge capping
Used at the apex or join of two sides of the roof
Barge boards/corner trims
Used at the end of a run of sheets to trim & seal off the edge of the roof
Drip trays/sill flashings
To trim the bottom edge of vertical side cladding. We keep the above flashings in all colours and finishes, as well as making flashings to customers requirements.
Self Supporting Bevelled Gutter System
The complete solution for your farm or light industrial buildings. Easy to fit, no brackets – no joiners and nearly 30% greater capacity super strong 16ft lengths in galvanised coated steel. Click here for more information
Download your Flashing order form