Fibre Cement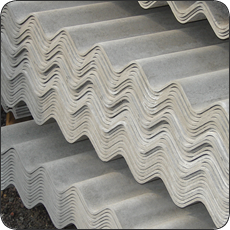 Fibre Cement sheets are used extensively in roofing, most often within industrial and agricultural buildings. We use fibre cement boards constructed from a high-quality cement and water and reinforced with selected fibres to add strength and resistance.
The process results in a durable product with a long life.
We can provide sheeting in a range of colours and profiles and all at highly competitive prices and we can arrange for fast delivery.
We can also provide all accessories necessary for installation or decoration including Barge Boards, Finials, Ridges, Eaves Closers and Fillers and Joints and more.


Our fibre cement boards are manufactured by Cembrit, one of the world's leading manufacturers. We can also supply Marley Eternit on request.
Just send us an enquiry using the form here or else call us on 01270 500 422 to see what we could do for you.